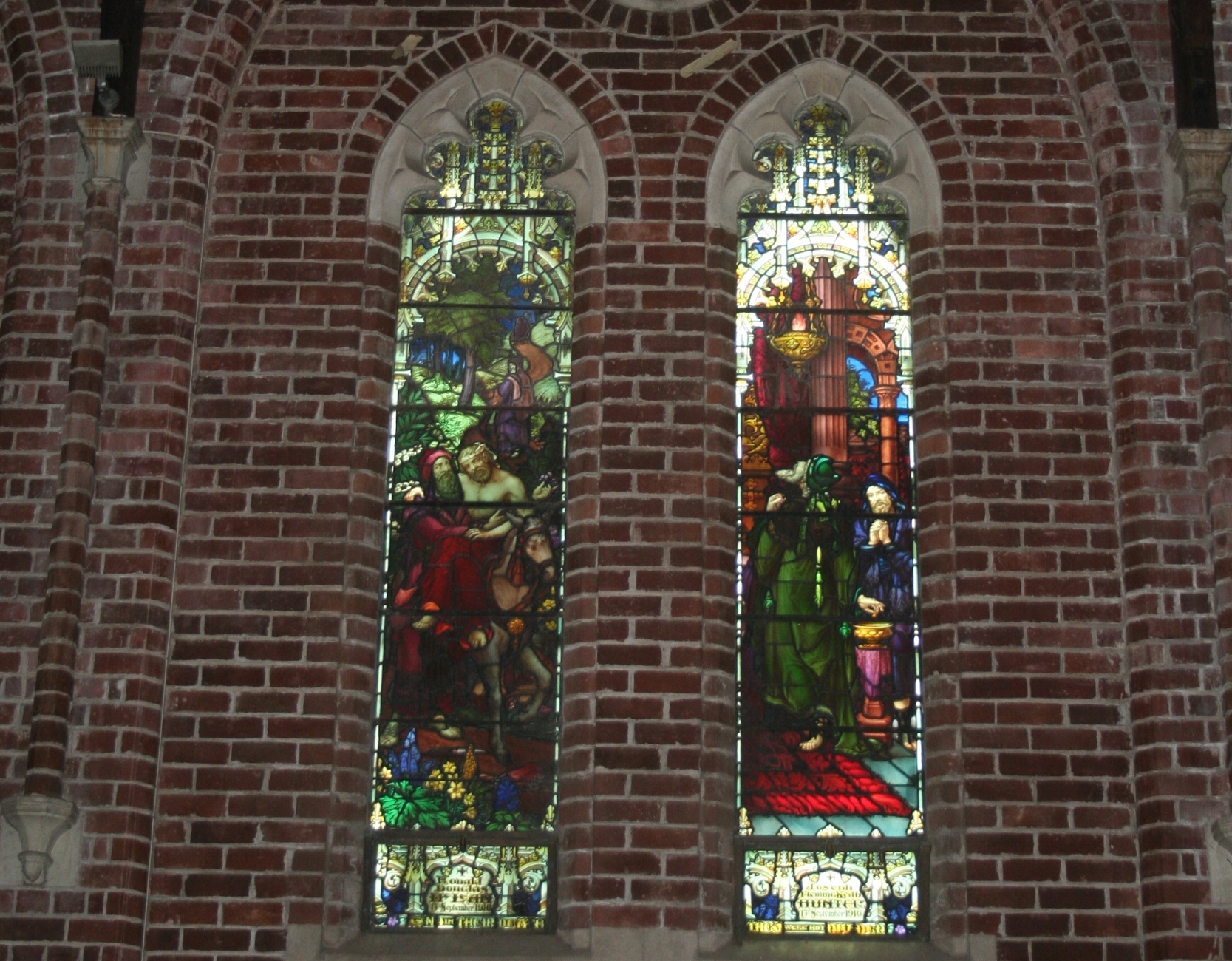 Ronald McLean and Keith Hunter's Story
DO YOU HAVE A BEST FRIEND YOU CAN'T IMAGINE BEING SEPARATED FROM?
Ronald Douglas McLean and Joseph Fleming Keith Hunter (known as Keith) were the very best of friends at King's College. In 1911, Ronald was given the position of Head Boy with Keith as his Deputy Head.
When the First World War broke out they both enlisted, but were assigned to different battalions. For the first time since they met, Ronald and Keith were separated with no way of seeing each other.
But one night on the 15th of September, during the Battle of the Somme, the best friends found each other.
Together again for just a moment, Ronald and Keith's happy reunion ended in heartbreak when a shell exploded nearby and they were both killed instantly.
But their story doesn't end there. When King's College built a memorial chapel, money was donated anonymously for two stained glass windows to be placed next to each other in memory of the best friends. Now that the phrase "and in their death" was on the bottom of one and "they were not divided" on the other, the windows, just like Ronald and Keith, could never be separated again.
Legend has it that the Headmaster C.T. Major, who knew the boys' story, secretly paid for the windows to remind everyone just how important and special friendship was.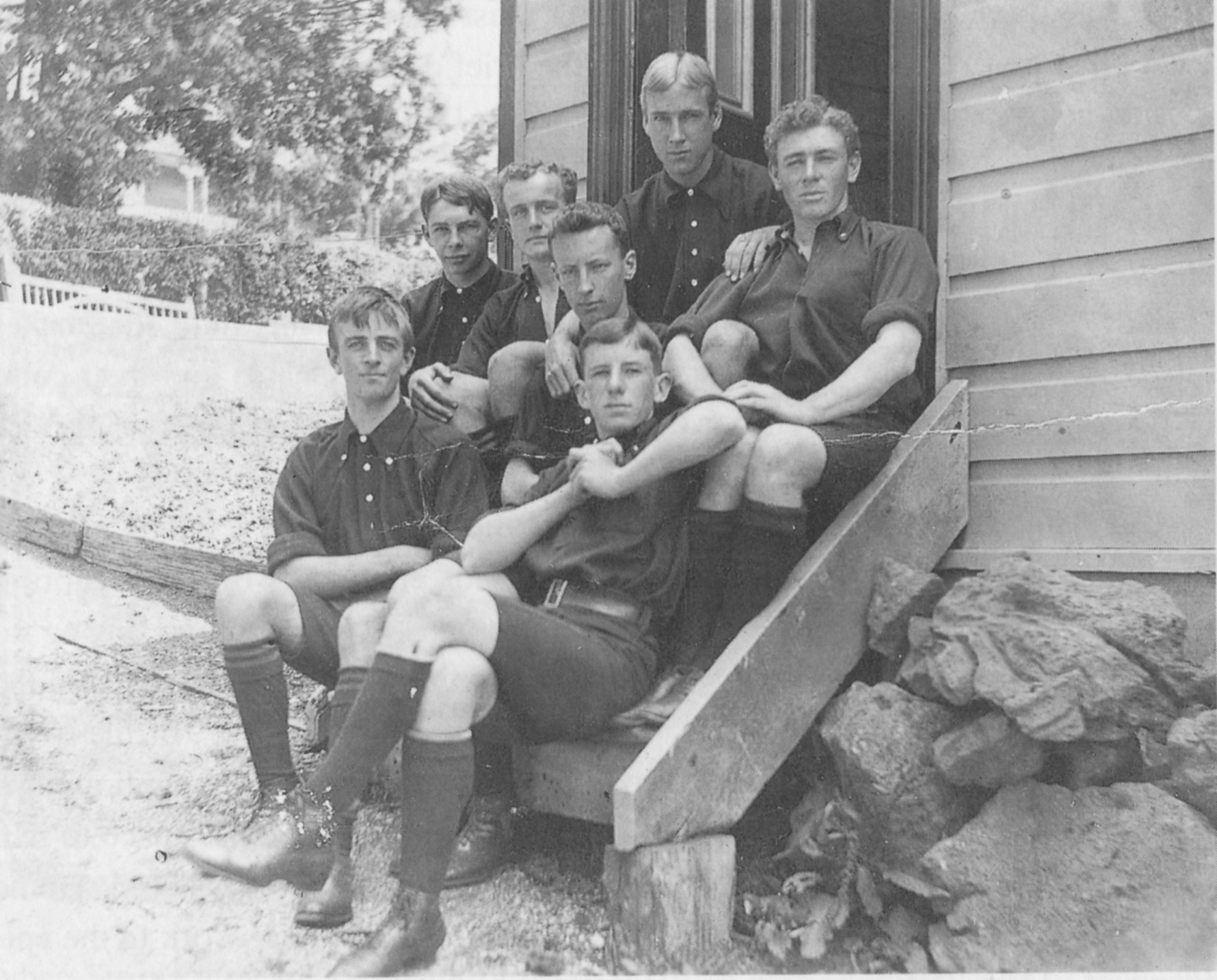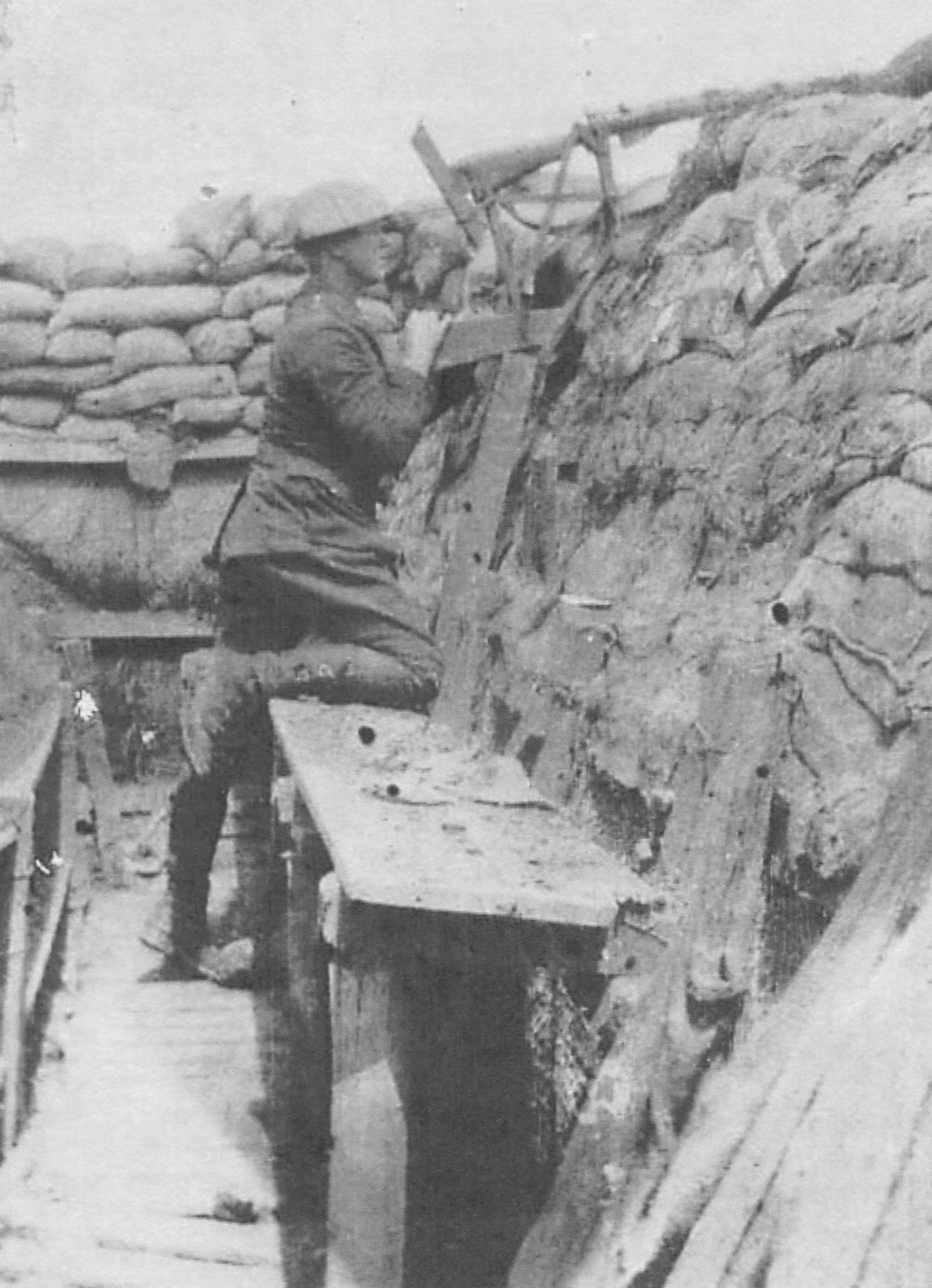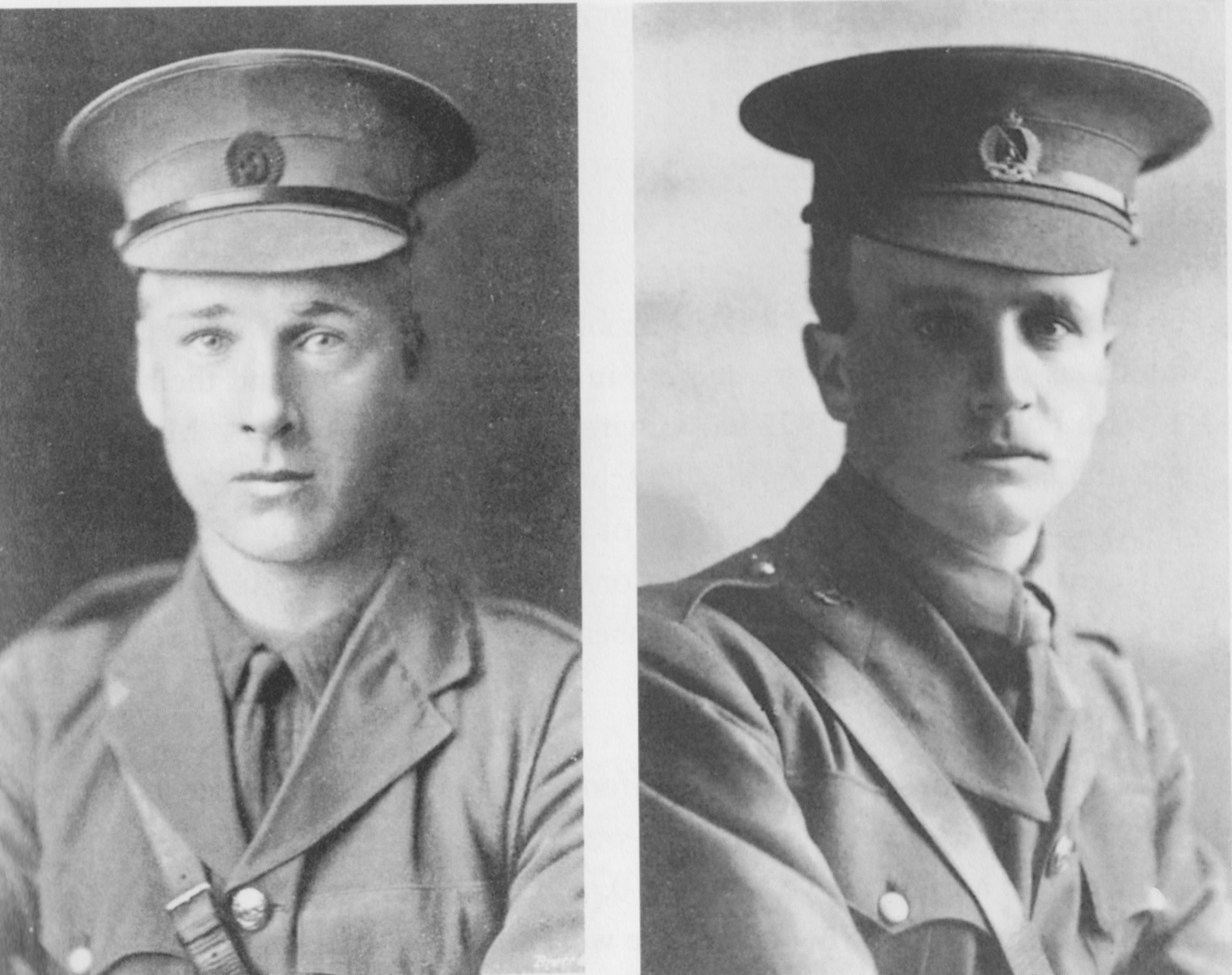 Research Support
You have been given the Memorial Card from the Dedication Ceremony of the King's College Chapel memorial windows given in the name of J F Keith Hunter and Ronald D McLean. You are now tasked with discovering more of the story behind Keith and Ronald. How much of their story can you piece together? The suggestions below will help you on your research journey. The How We Find It Fact Sheet will also be a helpful tool in helping you discover the pieces of Keith and Ronald's puzzle.
FIND the boy's RECORD OF SERVICE
You're in luck, Ronald and Keith both served in the New Zealand Army and so their records will be able to be found online at the Auckland War Memorial Museum Cenotaph. This is your most important search. Collect as much information as you can. Once you've found the Serial Numbers move to Archway and search for their service documents there.
do keith and ronald end up in the same place?
Read this account of how Keith and Ronald were reunited in a trench in France. Beneath Keith and Ronald's windows are brass plaques listing their regiments. Use Ronald and Keith's Casualty Registers from their Archway files to map their final months. Is there any evidence they end up in the same spot. Can you find out the regiments Keith and Ronald were a part of in their last days?
the chapel being opened
You will see that the Memorial Card for the Dedication Service of Keith and Ronald's Memorial Window is dated 1927. Use Papers Past and search for 'Kings College Chapel' and narrow the search to 1927 to find an account of the service and a description of the window. What is the account given of Keith and Ronald's death in this article?
Uncover more pieces of Ronald and Keith's story
DESPITE REPORTS, KEITH AND RONALD PROBABLY MET AT KING'S.
The Mt Albert Historical Society claims that Ronald and Keith attended Mt Albert Primary together but Keith is remembered in multiple Hamilton locations. Which do you think is true? What evidence can you find for Keith living and being remembered in Mt Albert and what evidence can you find for him being remembered in Hamilton. Use Papers Past to search for 'Keith Hunter'.
are keith and ronald buried together or near each other?
This account of Keith's death was published in December 1919. In it, the chaplain from King's College mentions that he had known Keith from a small boy and that he is buried with his school friend D McLean. The account of Ronald's death in the paper makes no mention of his burial. Use CWGC to determine whether the two are buried together.
HOW DID THE ARTIST USE SYMBOLISM TO TELL US ABOUT SOMEONE'S PERSONALITY LONG AFTER THEY ARE DEAD
The King's College Memorial Chapel is full of symbols. A lamp that never goes out hangs above the names of the old boys. Every window represents a story from the bible and each story is carefully chosen for a reason. Each window, Keith and Ronald's included, contains a range of flowers each chosen to symbolise a quality of the person for whom the window is given. Keith and Ronald's windows contain explanations of the flowers. Use Google to find the meanings behind other symbols in the chapel - Rosemary, Violet, Thyme and Snowdrop.
Help solve the Unsolved Mystery
Did the beloved king's headmaster, C T Major, pay for ronald and keith's window?
Even today seeing this window in the King's College Memorial Chapel is a moving experience. Different versions of events swirl around the deaths of Keith and Ronald and yet the window is there, challenging us to believe in the story that C T Major, so moved by the friendship and death of these two boys memorialised them in windows dedicated to friendship and only able to be read together. Certainly the two windows can never be read apart, only making sense if you read them as a whole work of art.
Many Headmasters were forever changed by the war and the role they had played in encouraging so many Old Boys to serve...and die. Many like Firth and Moyes never recovered from the burden; some such as Milner and Major threw their energies into the construction of huge memorials.
It is nice to think that C T Major anonymously donated the funds to make sure these two school friends could have their windows next to each other. Recently the original (later rejected) designs for all of the King's Memorial Windows came up for auction in London. They are now held in the King's College Archives. Perhaps one day the financial records will come to light and we will know the answer.
Search Further
Memorial Windows for friendship is connected with the story of Ronald Douglas McLean and Joseph Keith Hunter who attended Mt Albert School (Ronald) and King's College.The memorial windows are located in the King's College Memorial Chapel.This story is told with the permission of Ian McLean, on behalf of the McLean Family.
Find documents connected with the lives of Ronald Douglas McLean and Joseph Keith Hunter
The 'Place' connected with Ronald Douglas McLean and Joseph Keith Hunter
The Walking with an Anzac Team found the first clue in Keith and Ronald's stories when they visited King's College. The memorial chapel has stained glass windows that surround parishoners. Further research on the same platforms you have used today allowed us to discover the friend's Story.
Research starting points for the friend's Story.
Have you found a new piece to the Hunter + Mclean puzzle? Drop us a line below:
"And in their death, they were not divided."
WORDS ON KING'S COLLEGE CHAPEL MEMORIAL WINDOW | CONSECRATED 1923