Thirteen served, five died
Thomas's Story
Look around at your class... Can you imagine half of them leaving this afternoon and never coming back?
The war had a huge impact on clubs, schools, sports teams and churches. Large numbers of their young people suddenly disappeared.
In 1910, Wanganui Collegiate, like many schools, could never have imagined that in 1914 war would break out and that so many of their young men would leave to fight overseas. Thirteen of the 1910 1st XV rugby team would enlist to serve. Five of those thirteen would never come home, and another five would be wounded. They had once been thirteen school boys, but now they were soldiers.
Thomas Harry Kinder was one of the best and brightest students at Wanganui Collegiate. He was one of the ones that never came home.
As well as his exploits in the 1st XV (he captained the team in 1911), he was a first-class rifle-shot, holding the challenge cup at Wanganui Collegiate for two years in a row. He was Head Prefect in 1911-1912 and was respected and loved by his peers. But he had also attended Kings College in Auckland for a few short months and it was there that we discovered a large shooting shield in his honour.
After school he left to study medicine in England, and was constantly reported in New Zealand papers for his sporting achievements at university. He even got engaged to a girl back home while he was serving overseas. Like the other boys in the photo, he was more than just a service number, he was a story that finished too early.
The Collegiate 1910 1st XV
Thomas's Portrait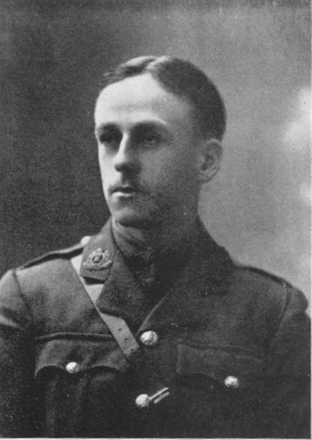 1908 Shooting Team - Wanganui Collegiate School
King's College Roll of Honour
1912 Prefects Wanganui Collegiate School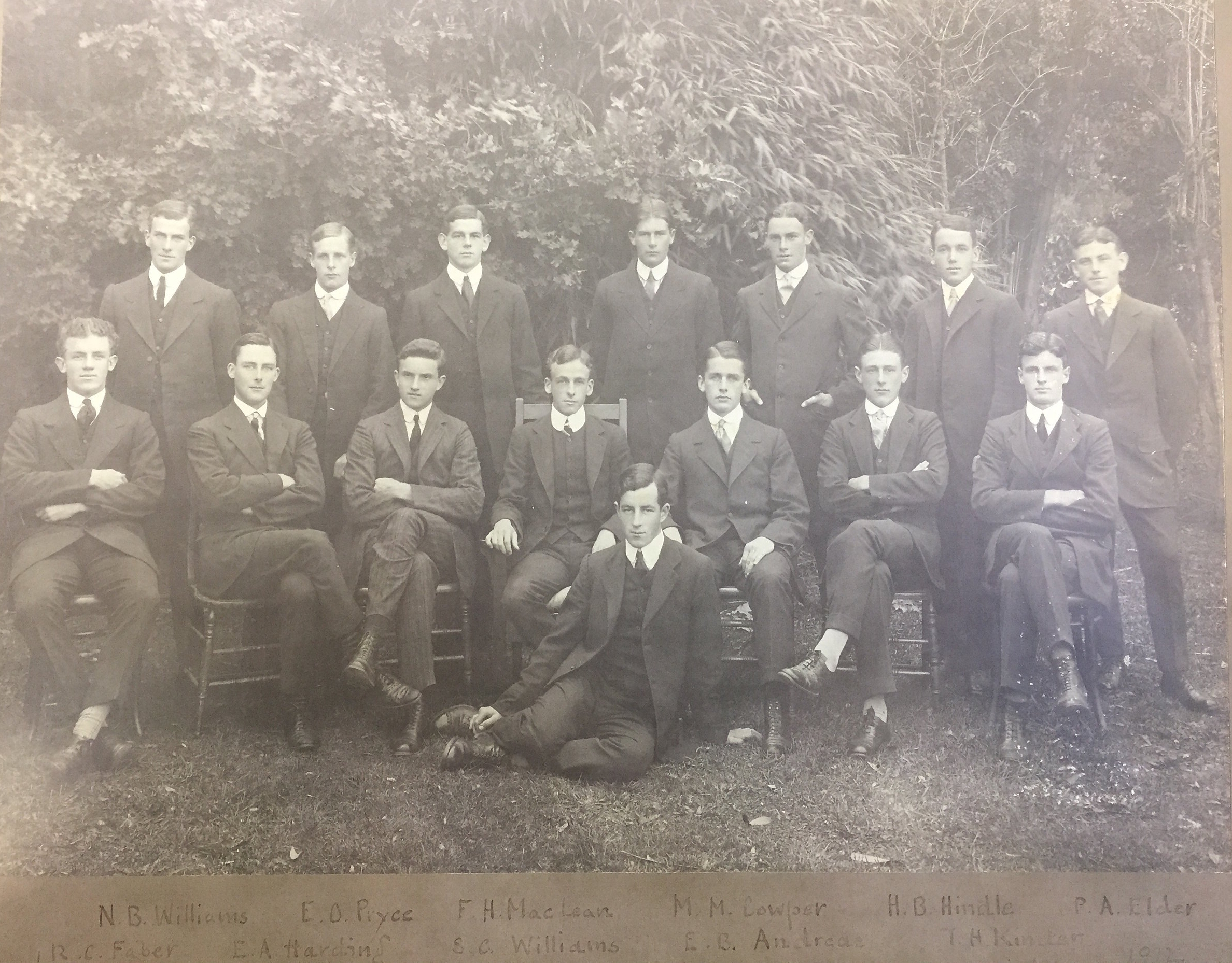 Research Support
You have been given a photo of the Wanganui Collegiate First XV of 1910 - Thomas sits second from the left in the second row. You are now tasked with discovering more of the story behind Thomas Harry Kinder. How much of his story can you piece together? The suggestions below will help you on your research journey. The When We Search Fact Sheet will also be a helpful tool in helping you discover the pieces of Thomas's puzzle.
WHAT RECORDS CAN YOU FIND FOR THOMAS?
Because Thomas had already moved overseas to study at university, he didn't serve in the New Zealand Army. Find the records that the Auckland War Memorial do hold for Thomas on Cenotaph. What date did Thomas die on? Use Google to find out what battle was on that date. What regiment and battalion did Thomas serve with? Use Google to find out what happened to his regiment at The Somme.
where did thomas go to university?
Use Papers Past to see if you can find when Thomas moved to England. What was the name of the university he went to? Can you discover what he was studying at university? What was the name of the "college" he lived at while at university? Can you find out what his college was famous for? Use Google Image search to find a picture of his college.
FIND WHAT HAPPENED TO THOMAS' TEAM MATES.
Use the names at the base of the Wanganui Collegiate First XV Photo and Auckland War Memorial Museum's Cenotaph and Google to find out what happened to each team member. Create a timeline of the dates each person was injured and/or killed. How many team members served in the NZ army and how many served overseas with another regiment? Why do you think that would be?
Uncover more pieces of Thomas' Story.
FIND EVIDENCE OF THOMAS'S SPORTING SUCCESS BEFORE HE ENLISTED?
Thomas was a prominent school boy athlete and his sporting success continued when he moved to England to go to university. Use Papers Past (hint search for both T H Kinder and Thomas Kinder) to map Thomas' athletic career from schoolboy days to university.
WHAT HAPPENED TO THOMAS' FIANCE AFTER HE DIED?
Thomas was engaged to be married when he was killed at the front. His engagement had been announced while he was studying in England to a young New Zealand woman. Can you use Papers Past to find who he was engaged to be married to? Can you discover what happened to this woman after Thomas was killed?
WHAT DID THOMAS' BROTHER DO IN THE WAR?
Thomas had a brother 'John William Kinder' born 22nd September 1887. Can you find what type of experimental technology he worked on/in during the war? Are you able to find a picture of what this piece of technology looked like between 1914-1918?
WHO ELSE IS IN THIS PHOTO?
Stephen Radcliffe (Rusty) Archer is also in this photo. His story is connected with another item in the box and can be found here. Find the person in your class who has the photo from the 'Dinner at Cairo'. Using the 1st XV photo, can you find Stephen sitting at the dinner?
Help solve the unsolved mystery.
We first came across Thomas Harry Kinder's story not at Wanganui Collegiate but at King's College where we found a huge silver and enamel shield given in Thomas' name as a shooting prize as well as a window in the school memorial chapel. Thomas was from the very prominent Kinder family of Auckland. It is true that Thomas did attend King's College for a very few short months before he went to Wanganui Collegiate (where he went on to be Head Prefect).
What connection might the Kinder family have had to King's College (hint St John's College merged with King's before 1914) that meant they gave these two memorials to a school he only attended for a few months? Don't be fooled by a second T H Kinder (possibly named after this Thomas) who is listed as attending King's College after the First World War.
Search Further
The Collegiate 1st XV, 1910 is connected with the story of Thomas Harry Kinder who attended King's College and Wanganui Collegiate School. The original photo is held by Wanganui Collegiate School Museum. This story is told with the permission of Kinder House, on behalf of the Kinder Family.
Find documents connected with the life of Thomas Harry Kinder here
Thomas Harry Kinder studied at Gonville & Caius College .
King's College and Wanganui Collegiate School
The Walking with an Anzac Team found the first clue in Thomas' story when they visited King's College and discovered the Thomas Harry Kinder Memorial shield. Thomas attended King's College briefly, then spent the final 8 years of his schooling at Wanganui Collegiate School. Further research on the same platforms you have used today allowed us to discover Thomas' Story.
"Kinder secured the ball and touched down."
Evening Post, September 1910.