Perpetual crackle of fire
Hami Grace's Story
What do you write in your diary?
Soldiers weren't allowed to say much in their letters home. Information that could be intercepted by the enemy was against the rules, and so was anything too detailed or negative. The army wanted people at home to believe everything was going to be alright.
But there was one way the soldiers could record everything that happened to them without getting in trouble.
Their diary.
Thomas Marshall Percy Grace, also known by his Maori name, Hami, kept a diary of the Gallipoli campaign- one of the major events for New Zealanders in the First World War. When the war first broke out, Imperial policy initially opposed the idea of 'native peoples' fighting in a war among Europeans. Many Maori wishing to enlist used European versions of their name to disguise the fact, officially, that they were Maori. Hami was one such soldier. He kept a very detailed diary while at Gallipoli. In it he describes the constant smoke and thunder of gunfire in so much detail you could almost hear it. He would never have been allowed to write these details in a letter home.
At Wellington College, Hami was a bit of a legend. He had been an exceptional sportsman, particularly in cricket, shooting and rugby. When he enlisted he was chosen as a sniper because of his talents with a rifle. He would put his cricketing skills to great use by taking a sack full of grenades, sneaking over to the Turkish trenches and causing mayhem by throwing them up and down the trenches like they were cricket balls.
Hami and Brothers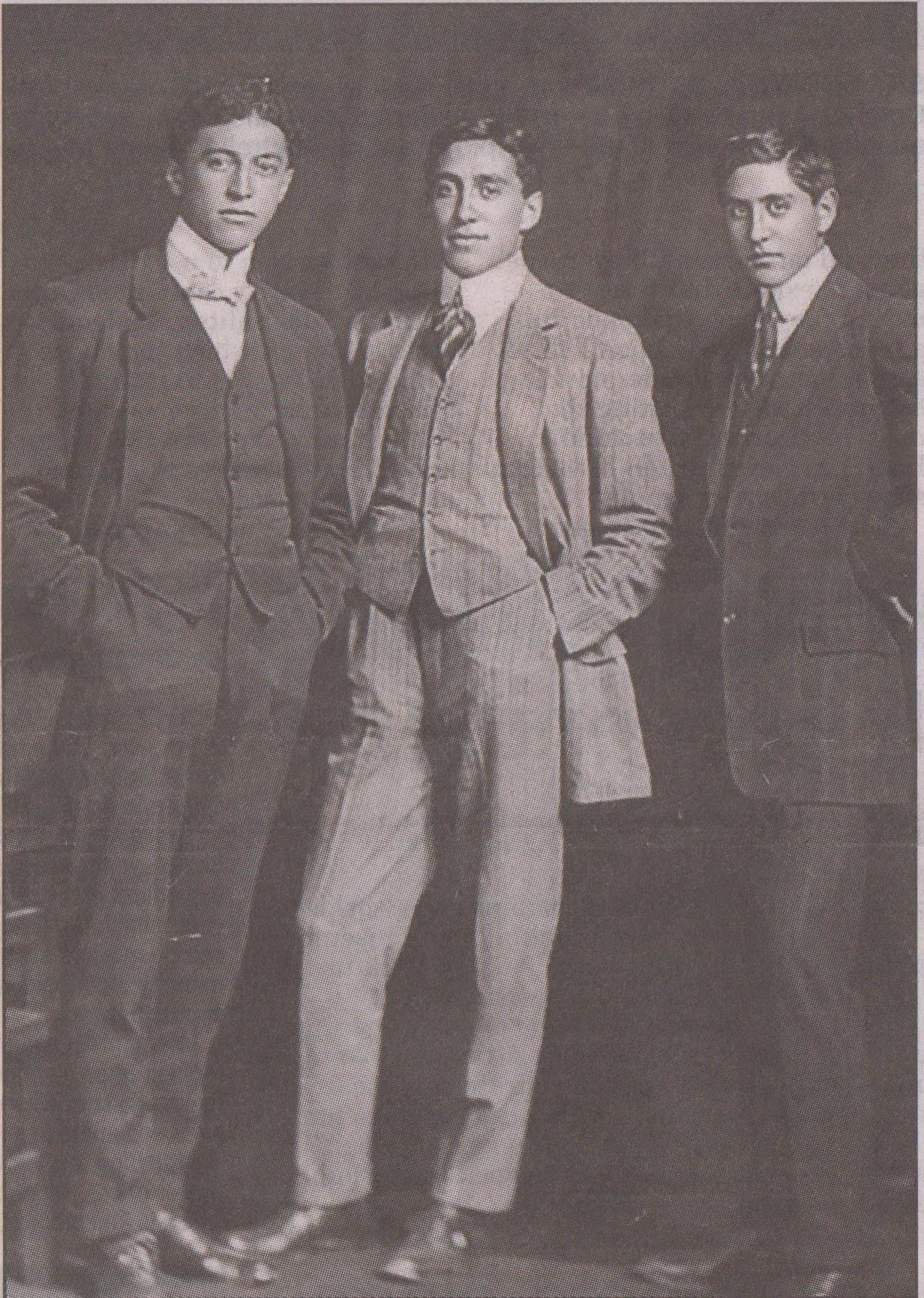 Hami Grace's Diary
Hami's Tobacco Box
Hami's Cricket Ball
Hami's Dead Man's Penny
Research Support
You have been given pages from the diary of Hami Grace. Look carefully at the dates - what are the entries that Hami describes leading up to? You are now tasked with discovering more of the story behind Thomas Marshall Percy (Hami) Grace. How much of his story can you piece together? The suggestions below will help you on your research journey. The How We Find It Fact Sheet will also be a helpful tool in helping you discover the pieces of Hami's puzzle.
FIND Hami'S RECORD OF SERVICE
You're in luck. Hami served in the New Zealand Army so his records can be found online at the Auckland War Memorial Museum Cenotaph. You'll need to make sure you include all his names - Thomas Marshall Percy Grace (Hami is his Maori name). This is your most important search. Collect as much information as you can. Once you've found Hami's Serial Number move to Archway and search for his service documents there. You should also be able to find a nice, clear photo of him as well.
uncover why these days of hami's diary are important.
Take a look at the dates of Hami's diary. What happened during the First World War on those dates? Where is Hami do you think? What do we now call the 25th April ? Watch Hami's Great War Story. Search online for video, photographic and audio accounts of these 3 days. You should be able to find both primary and secondary sources. Create a visual summary to accompany Hami's diary.
find out what happened to hami grace.
There are many other pages of Hami's diary. He is a popular soldier with his men and a popular Old Boy of Wellington College. Use Papers Past to search for the exact phrase 'Hami Grace'. Look for the article 'The Way of the Sniper'. Read about Hami's job in a letter written from Captain Cross to the boys of Wellington College which was re-printed in newspapers across New Zealand. How long after Hami's diary entry is he killed? Where is his body buried?
Discover more pieces of Hami's story.
understand the breadth and influence of hami's whanau.
Hami was a member of a large and significant whanau. Use Papers Past and search for the exact term 'Hami Grace' to begin to piece Hami's family together. Look for the article on Hami's brother's obituary as a starting point. Hami's Paternal Grandfather was Thomas Samuel Grace and his Maternal Grandfather was the Paramount Chief of Ngati Tuwharetoa - Horonuku Te Heuheu Tukino IV. Find out what you can about these two men to understand the mana of this whanau.
haami's diary can be hard to read but it is worth the effort.
Take the time to read Hami's diary. He is describing events that defined New Zealand as they happen and he does so with fabulously descriptive language - he uses sounds, colours and vivid descriptions. Handwriting can be difficult to read but this first hand account is worth transcribing and typing up so you can reflect and re-read Hami's words.
help transcribe other FIRST WORLD WAR DIARIES
More than 20,000 pages of World War One letters and diaries are now available online. Diaries give us first hand accounts of what things looked like and what happened and lots of soldiers kept diaries. But diaries and papers can be hard to read. Transcribing is an important part of the research process. Do your part to help transcribe first-hand accounts of New Zealanders from the Australian and New Zealand Army Corps circa World War I. Contribute to the transcription of New Zealand records by going to Measuring the Anzacs and help transcribe a record for Archives NZ.
Solving the unsolvable mystery
like hundreds of new zealand soldiers at gallipoli - haami's body was never found.
He lies in an unknown grave. How many New Zealanders served at Gallipoli has been a question that has been asked repeatedly in recent years. Read this article in 2013 to help understand why people were unsure. In 2016 a significant finding was made which indicated that the original number of New Zealand soldiers at Gallipoli, often quotes as 8,556, had been mis-calculated. It is now clear from new research between 16,000 and 18,000 New Zealanders landed on Gallipoli during 1915. Twice as many New Zealand families as previously thought have a direct link to the Dardanelles. These findings give Gallipoli even greater significance in our national narrative.
Search Further
acknowledgements
Hami's diary entry 23-25 April 1915 is connected with the story of Thomas Marshall Percy (Hami) Grace who attended Pukawa School, Thorndon School, Wellington College and Marlborough Boys' College.The original diary is held by Wellington College Archives. This story is told with the permission of Adrian Tiopira on behalf of the Grace Family.
Find documents connected with the life of Thomas Marshall Percy Grace here
Thomas Marshall Percy Grace's last known address.
Thorndon School, Wellington College and Marlborough Boy's College
The Walking with an Anzac Team found the first clue in Hami's story when they visited Thorndon School, where he attended primary school. Further research on the same platforms you have used today allowed us to discover Hami's Story.
Research starting points for Thomas' story.
Have you found a new piece to the Thomas Marshall Percy Grace puzzle? Drop us a line below:
"It was a sight, and one I shall never forget."
Hami's diary on the gallipoli landing.